By Kelsey Duckett, AustinTalks.org
Two years ago it was a foreclosed home with weekly drug deals and constant gang violence. It was boarded up, overgrown with tall grass and weeds, its siding falling off around broken windows. The house was a danger and an eyesore for Austin residents.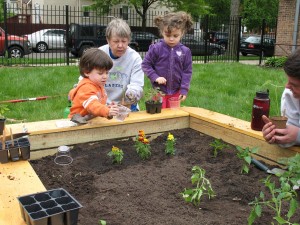 Now, the former site of drug buys is a place where West Side residents can go to pick tomatoes, corn, collard greens, squash and more in a garden started by the Third Unitarian Church.
"People are now going to this location to get vegetables rather than buy drugs. That is a huge benefit to the community and an excellent addition to the neighborhood," said Ald. Deborah Graham (29th).
To continue reading, click here.