Despite a $7.5 million tax subsidy from the city of Chicago, Loretto Hospital hasn't created any of the permanent jobs it promised when it was awarded the money in November 2009.
The hospital also hasn't provided any evidence that the taxpayer-funded renovation and expansion has spurred economic growth – one of the goals of the tax-increment financing program that provides the cash subsidy. That program is under review by a task force appointed by Mayor Rahm Emanuel.
It's unclear what monitoring has been done of the Loretto project, as the city's Housing and Economic Development Department, which oversees the TIF program, would not comment. And no one from Loretto answered questions despite repeated attempts to set up interviews since May.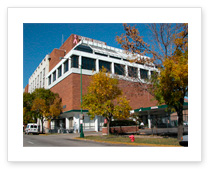 The TIF money – collected from West Side property owners – was to be used for the renovation and expansion of the struggling non-profit hospital at 645 S. Central Ave.
Loretto, a prominent landmark for westbound Eisenhower Expressway drivers and Austin's largest non-governmental employer, has been fighting to stay open the last 80 years.
Experts say it's uncommon for hospitals to ask for and receive TIF money.
"That's not terribly usual," said Ken Kaufman, chief executive officer of Kaufman Hall, an independent consulting firm based in Skokie that provides financial management for healthcare systems.
Some critics of TIF financing say it was the political clout of former Ald. Isaac Carothers (29th) — indicted six months before Loretto was awarded its subsidy on unrelated bribery and tax fraud charges — that secured the hospital the taxpayer money.
Last year, then-Mayor Richard M. Daley appointed
Deborah Graham 29th Ward alderman
to replace Carothers, who is serving time in a federal prison. No one from Graham's office could comment on the alderman's current involvement with the project.
Stacie Johnson, a spokeswoman for Graham, said the alderman's office has no documents or information regarding the TIF project.
Since the city issued Loretto's redevelopment agreement – which details how the $7.5 million in taxpayer money was to be spent – the hospital has not provided information about the renovations laid out in the legally binding agreement.
AustinTalks was not able to confirm with the city or the hospital that Loretto has created any of the 10 nursing jobs the hospital promised in the redevelopment agreement. The city's economic development department says the work is ongoing but could not say when the project would be completed.
It's also not clear how the Harrison/Central TIF district — created expressly for the Loretto project and encompassing the neighborhood around the hospital — has promoted economic growth, the main objective of the city's TIF program.
Loretto President and CEO Steve Drucker canceled an interview with AustinTalks in June and did not return several calls over the course of two months to reschedule. State Rep. Camille Lilly, vice president of external affairs and development for Loretto, also canceled an interview with AustinTalks.
Continue reading at AustinTalks.
Related articles