It was a question everyone else had trouble answering – except Shanika J. Finley.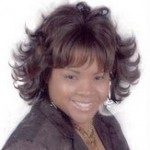 The Realtor, one of six candidates running for alderman in the 37th Ward, didn't hesitate to answer the question that had stumped three other candidates, including incumbent Emma Mitts.
Did the candidates support exempting the Chicago Public Schools from losing revenue in future tax-increment financing (TIF) districts?
Finley offered the most complete answer at last Thursday's candidates forum sponsored by the Chicago Westside branch of the NAACP.
To read more, please follow this link to Austin Talks.